INTRODUCTION TO THE INSTITUTE


Discover our vision, mission and goal of ensuring equitable care to underserved communities across the healthcare ecosystem.
Vision
Humanitarian healthcare means the delivery of equitable medical care for everyone. Our vision is to collaborate with hospitals, community organizations, institutes, healthcare experts, life science companies, and others to advance equitable care locally, nationally, and internationally.
Mission
To ensure the delivery of medical care across diverse communities rooted in equal distribution without regard to race, gender, socioeconomic status, ethnicity, religion, or any other social category.
Goal
To form a first-of-its-kind institute that will help ensure equitable care to minority communities through communicating and mobilizing best practices across the healthcare ecosystem.
Healthcare Inequity Demographics

Health inequities are systematic differences in the opportunities groups have to achieve optimal health,
leading to unfair and avoidable differences in health outcomes.
Our health care system continues to be prove due to conscious
and unconscious biases, resources are not allocated
fairly among races, sexes, or social classes, ethnicity, gender, religion and more. These biases expose people in our society
to unfair treatment in healthcare and results in avoidable suffering or mortality.
Who is Dr. Augustus A. White III?
The Augustus A. White III Institute is based and inspired by the life and experiences of world-renowned orthopedic surgeon and medical educator Dr. Augustus A. White. The Institute is dedicated to his mission to achieve quality healthcare services to everyone regardless of race, ethnicity, gender, gender identity, marital status and/or sexual orientation.
A Visionary Leader & Inspiration
Dr. White is the Ellen and Melvin Gordon Distinguished Professor of Medical Education and Professor Emeritus of Orthopedics at Harvard University Medical School. A widely published authority on spinal surgery and the biomechanics of the spine, Dr. White is also a leading national voice on the need for equitable healthcare. Throughout his career, Dr. White has committed himself to issues of diversity, and is nationally recognized for his work addressing health care disparities
Stanford Medial School
Student, Student Body President, and Graduate of Stanford Medical School.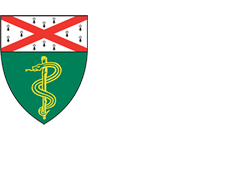 Yale Medical Center
Surgical Resident at Yale Medical Center.
---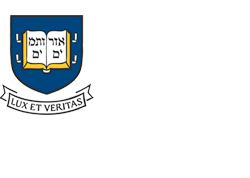 Yale University
Professor of Surgery at Yale University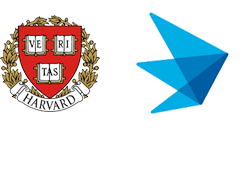 Harvard Teaching Hospital &
Beth Isreal Hospital
Department Chief at a Harvard Teaching Hospital: Orthopedic Surgery at Beth Israel Hospital, where he founded the academic orthopedic program (BIDMC).
The Institute's unique Stakeholder platform allows healthcare providers, businesses, community groups and government officials to work collaboratively on solutions to healthcare inequities instead of inadvertently working cross purposefully in silos. 
Our unique community engagement strategy communicates and invites individuals impacted by healthcare disparities to participate and learn more about improving their health. Institute Stakeholders bring expertise, buy-in and a steadfast commitment to healthcare equity for all.
Covid 19 Vaccine

Access for Boston's Most Vulnerable
---
Five new COVID-19 vaccination sites have opened in neighborhoods disproportionately impacted by the pandemic. COVID-19 has disproportionately affected Black and Latinx communities. Statistics from the Centers for Disease Control and Prevention show that Black and Latinx patients are nearly 3 times more likely to die of and about 4 times more likely to be hospitalized with COVID-19 than white, non-Hispanic patients.
Augustus A. White
III, MD, PhD
Harvard Medical School


Kirk Taylor, MD


SVP Regional Medical Affairs, EMD Serono, Inc
Macey Russell Esq.


Partner, Choate Hall & Stewart LLP

Annica MacDonald


AVP, TJX Companies


Stephanie
Pinder-Amaker, PhD
Director, McLean College Mental Health, Harvard Medical School
J. Jacques
Carter, MD, MPH

Beth Israel Deaconess Medical Center
​
David Chanoff, PhD


Professional Writer
​
​
Michael Douvadjian


Senior Vice President, Morgan Stanley
​
Mark C. Gebhardt, MD


Beth Israel Deaconess Medical Center
​
Dave Newhouse, MD


Retired, Permanente Medical Group
​
Alicia Whittington
PhD, MPH
Ass. Dir. Engagement and Health Equity Research at Harvard