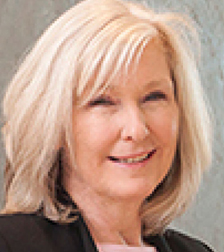 Deborah Dean

eleifend

Deborah Dean is currently the President of the DS US Foundation.

DS US Foundation is a charitable foundation established by Dassault Systèmes to support innovative STEM initiatives in education and research leading to a more sustainable world (www.lafondation3ds.org).

Debbie is also a lawyer and advocate for accelerating gender equality in the world.
Immediately prior to Stanford, she served as an executive at Dassault Systèmes for several years in the roles of Vice President, General Counsel-Americas and Founder and leader of the Global Women's Initiative (WIN). WIN's mission is to provide leadership for the advancement of women in the company as well as education and scholarship aid for girls in Rwanda. Debbie also currently serves on several non-profit Boards.
Achievements
She recently completed a year in-residence as a Fellow at Stanford University's Distinguished Careers Institute.